Ricardo Campbell
(786) 206-1544
Miami, Miami-Dade County
Miami is a city in Miami-Dade County, Florida. The city is located at 25°45'42"N and 80°11'30"W. According to the United States Census Bureau, the city population was 430,332 persons. As of the last census, the median income for a household in the city was $29,989. Please visit the city page at my website and you'll be able to see all real estate data and detailed Miami statistic.
know more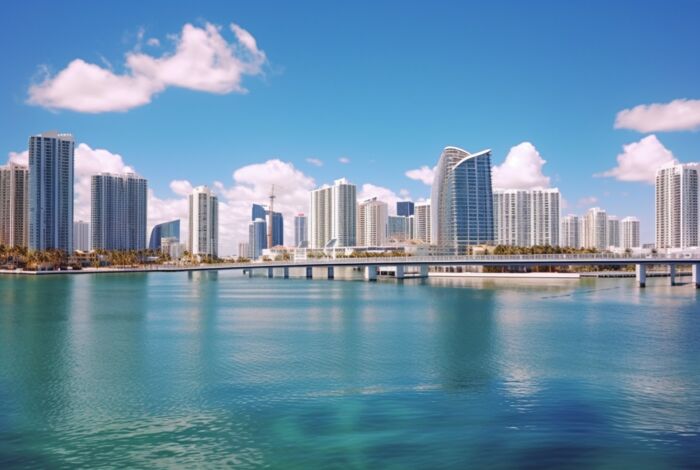 I been in Realestate for over 30 years. Contact Me!
What's trending now in the market
Hewlett Packard Enterprise leaves Silicon Valley...

by

TRD Staff

on 2020-12-02 at 9:30 PM

Hewlett Packard Enterprise Co. is moving its headquarters out of high-priced Silicon Valley to the Houston area. The company disclosed its plan to relocate in its fourth-quarter earnings following a year of losses, highlighting its need to lower costs, according to the Wall Street Journal. "I think what we are seeing here is a company that needs to seek cost savings wherever it can find […]

Jerry Bruckheimer lists Miami Beach penthouse for...

by

By Katherine Kallergis

on 2020-12-02 at 9:00 PM

Jerry Bruckheimer is looking to part ways with his Miami Beach penthouse. The famed producer known for TV hits like "CSI: Miami," and for movie blockbusters like the "Bad Boys" franchises, "Top Gun," "Armageddon," and "Pirates of the Caribbean," listed the unit for $16.5 million. Bruckheimer and his wife, Linda, paid $12.7 million for […]

Family offices are gearing up to pounce on...

by

By Akiko Matsuda

on 2020-12-02 at 8:30 PM

The world was still feeling the aftershocks of America's subprime mortgage crisis when Julien Haccoun landed his MBA and became a principal of his family office in South Florida. The country's unemployment rate was stuck at about 9 percent, and the housing market had yet to recoup. Rather than returning to his native France after graduating in 2011, Haccoun moved into his […]
With Home Values Surging, Is it Still Affordable...

by

KCM Crew

on 2020-12-02 at 11:00 AM

Housing inventory is at an all-time low. Realtor.com just reported that there are 39% fewer homes for sale today than there were last year. At the same time, buyer demand remains strong. In a recent newsletter, research analyst Ivy Zelman explained: "Although the headwind of severe supply constraints in most markets has contributed to slight

Knowledge Is Power on the Path to Homeownership

by

KCM Crew

on 2020-12-01 at 11:00 AM

Homeownership is on the goal list for many young adults, but sometimes it's hard to know exactly how to get there. From understanding the homebuying process to pre-approval and down payment assistance options, uncertainty along the way can ultimately hold some buyers back. Today, there are over 75 million Millennials and 67 million Gen Z'ers

5 Tips for Homebuyers Who Want to Make a...

by

KCM Crew

on 2020-11-30 at 11:00 AM

Today's real estate market has high buyer interest and low housing inventory. With so many buyers competing for a limited number of homes, it's more important than ever to know the ins and outs of making a confident and competitive offer. Here are five keys to success for this important stage in the homebuying process.
You can relax with confidence knowing you are in good hands
High probability of successfully completing the transaction
Excellent market knowledge of the area
Our client's data is entirely confidential and encrypted
We have a lot of high profile contacts